Exhibit Design: RFID Microscope
The first exhibit you see when you walk into the Museum is an interactive "microscope" featuring specimens with RFID chips that, when placed on a sensor, display a short video with facts and magnified images.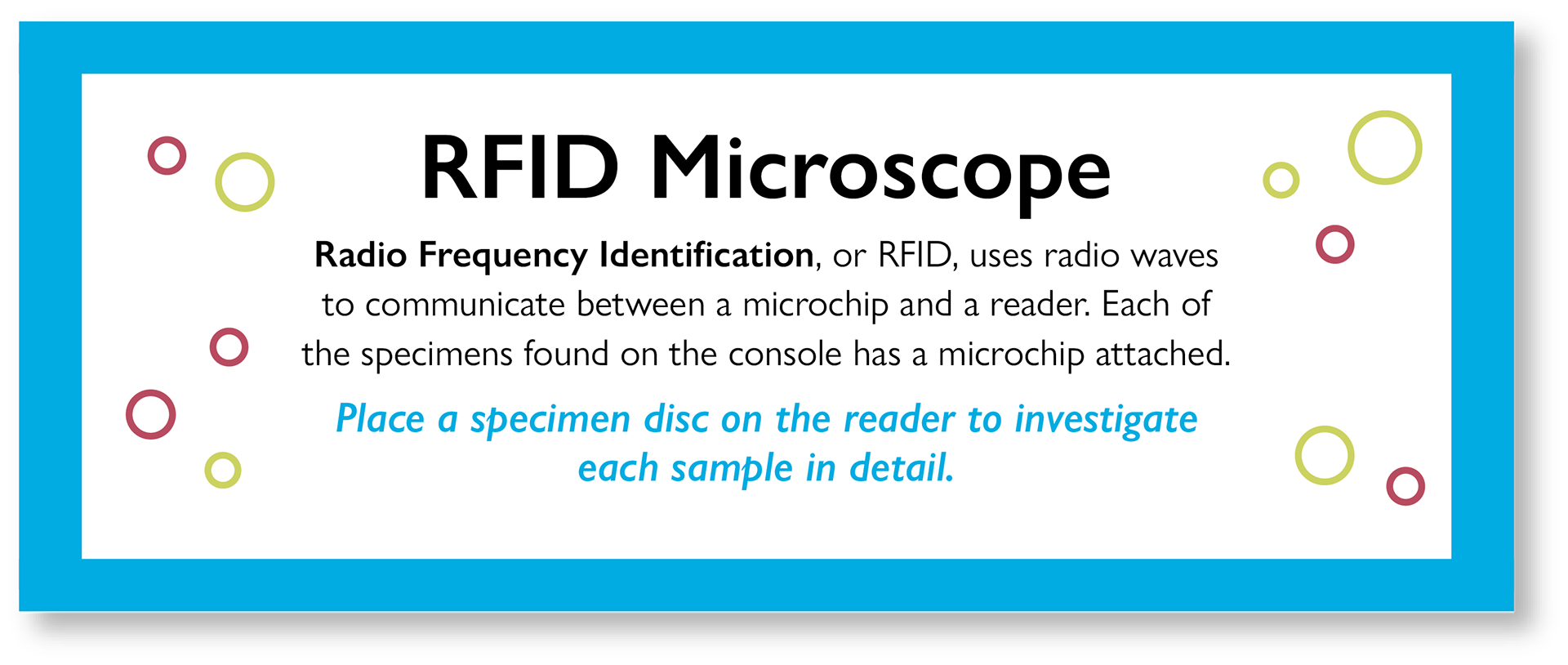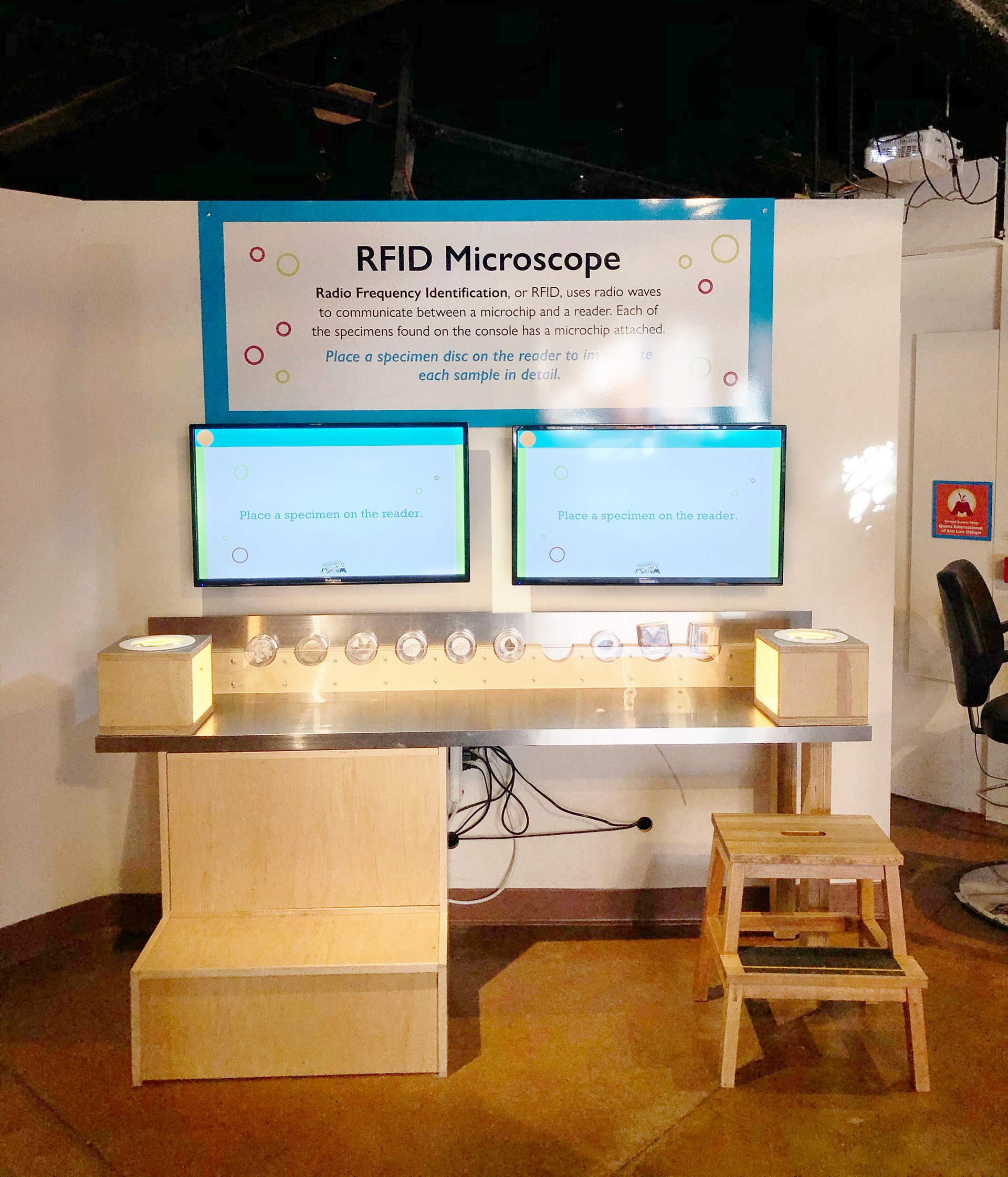 Busy Box program
With the chaos surrounding the COVID-19 pandemic, we wanted to launch a program to bring the community together. While the Museum remained closed alongside local schools in response to COVID-19 concerns, the Museum team remained very busy!

Being self-quarantined can be very stressful for both parents and children. With many families looking for ways to stay active and engaged during this period, we launched an at-home, drive-thru program called Busy Box, in partnership with SESLOC Federal Credit Union. Children received a small box filled with 25 fun crafts, science projects, and games with instructions to match. We hosted a drive-thru at the Museum, where we gave out over 350 Busy Boxes to local families.

We came up with this idea and fully brought it to life within a week! Designing all the material, promoting the program, and coordinating all of the activities in less than a week was difficult, but the positive feedback we received from our local families made it all worth it!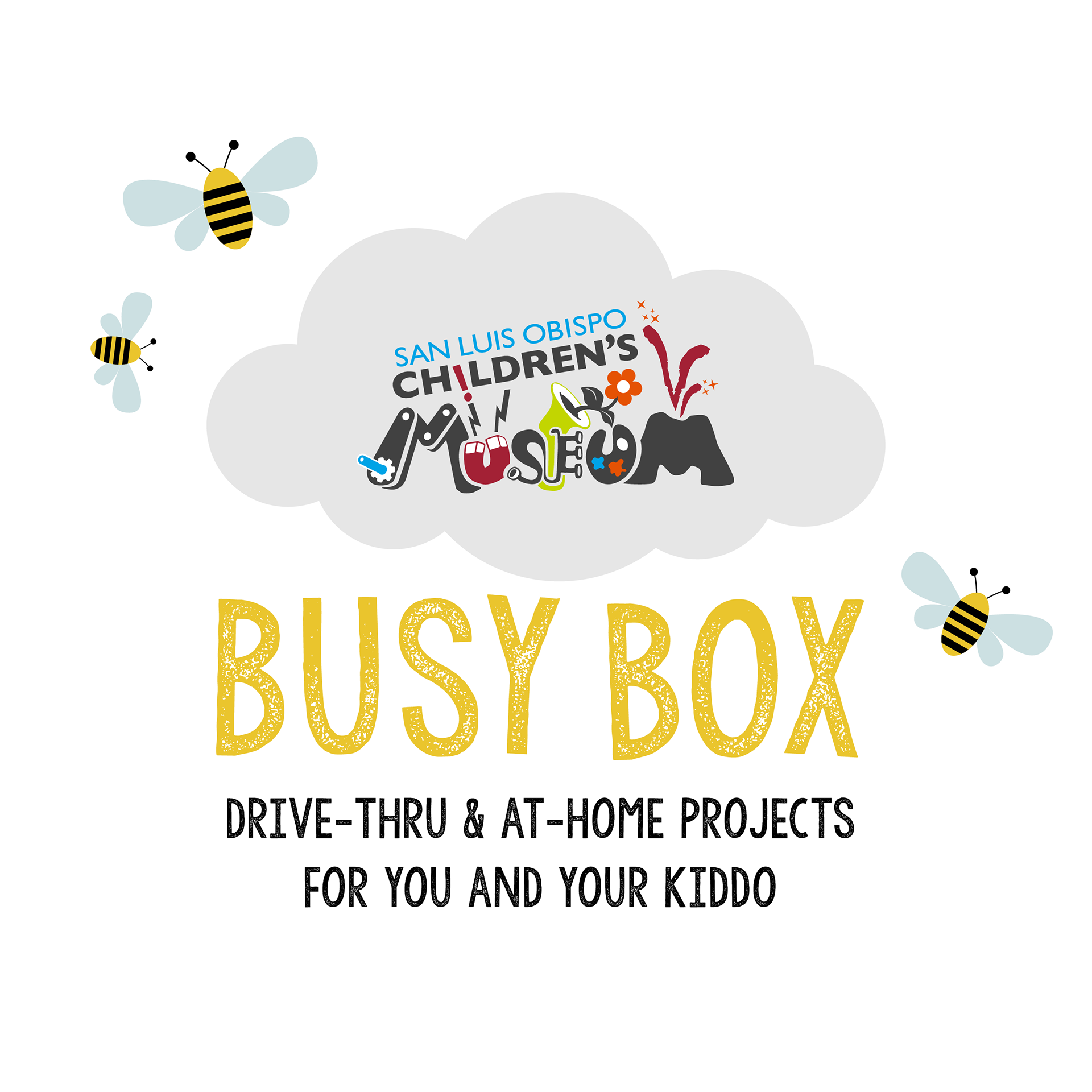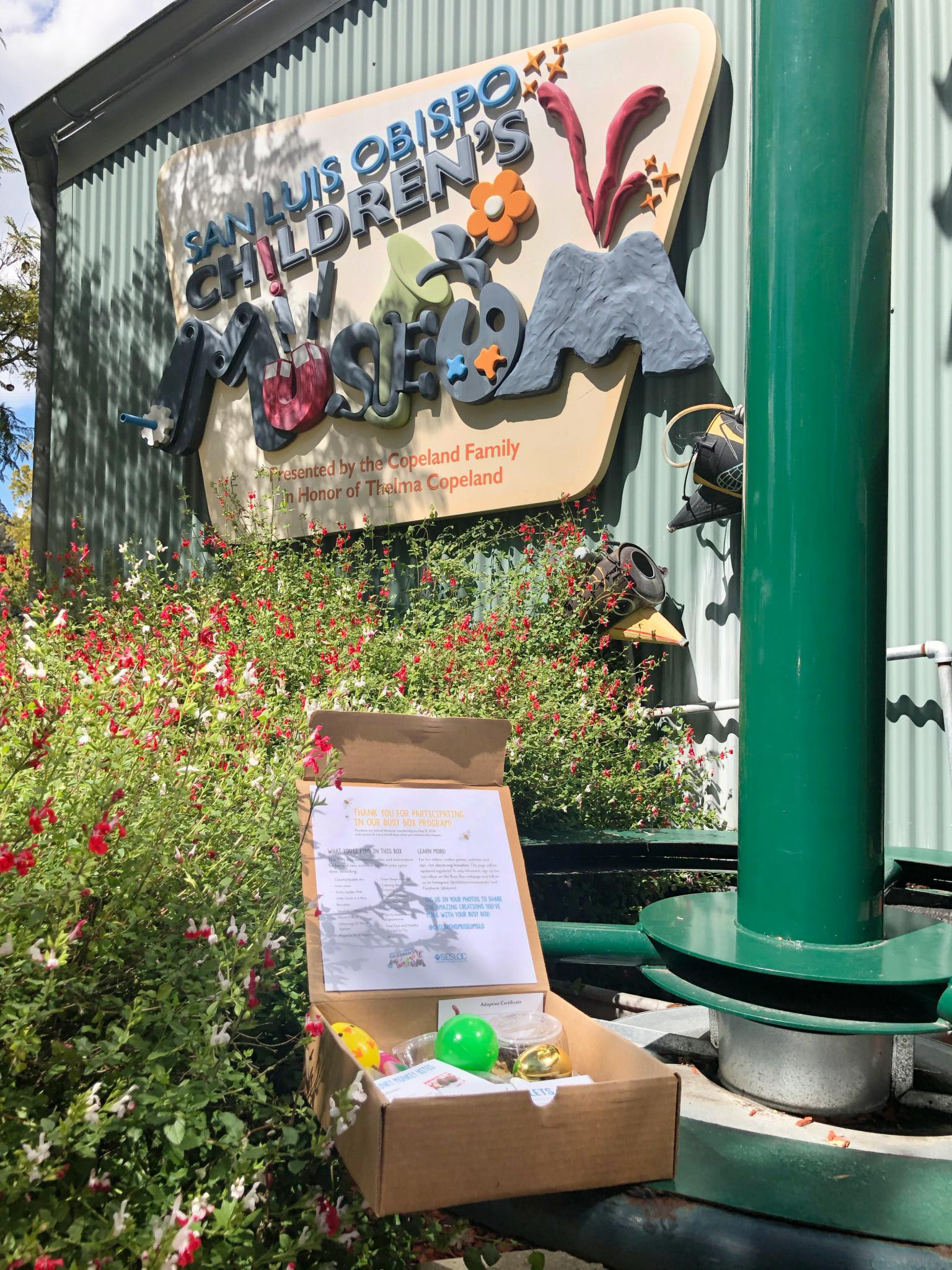 2019 Membership Special
Every year, the Children's Museum offers a membership special to promote sales of memberships through the months of November and December. 2019's theme, "I can do that!" promotes the idea that children thrive and gain confidence when they try new things. With every membership purchased through the offer, each child will get vouchers to sample 15 local classes and activities.
I reached out to community children's programs to get the donations for this coupon packet, as well as designed many of the coupons that go in it. I also branded the campaign and advertised it via email marketing and social media.
We sold over 100 memberships during this time and overall, it was a very successful campaign!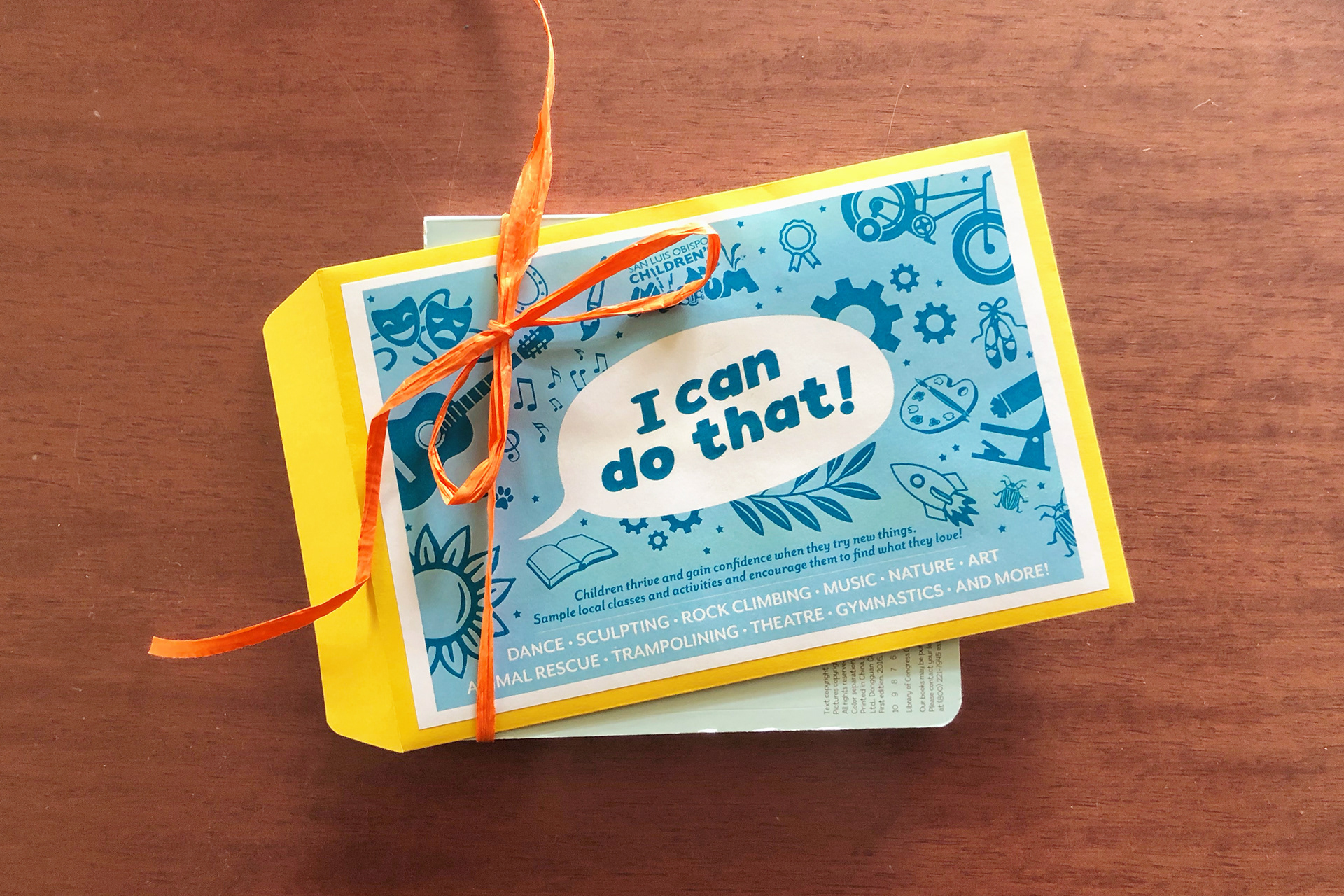 Membership Renewal Postcard
To remind members that they need to renew their museum membership, I created a postcard.  It gets sent out monthly to those whose memberships are nearing expiration.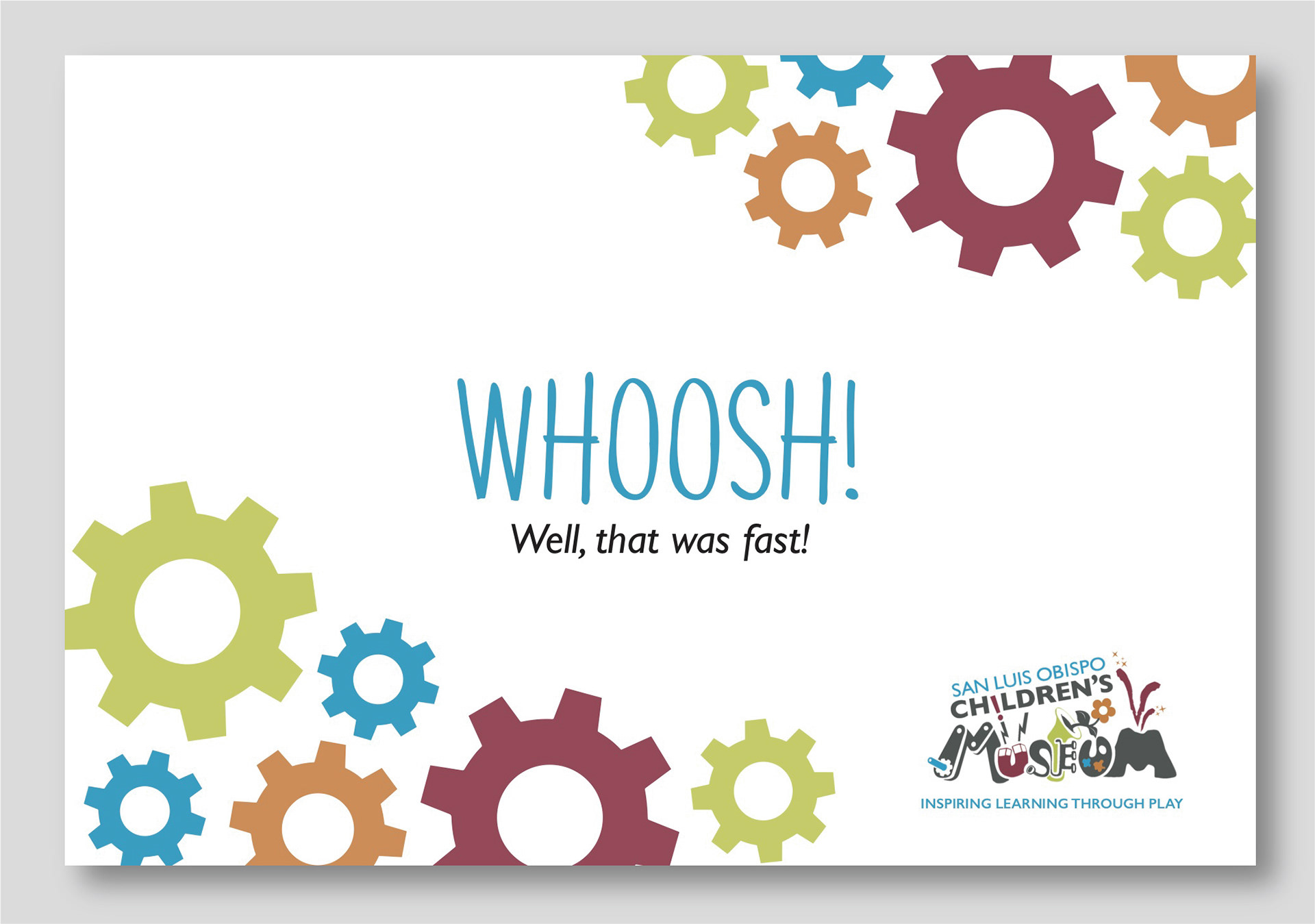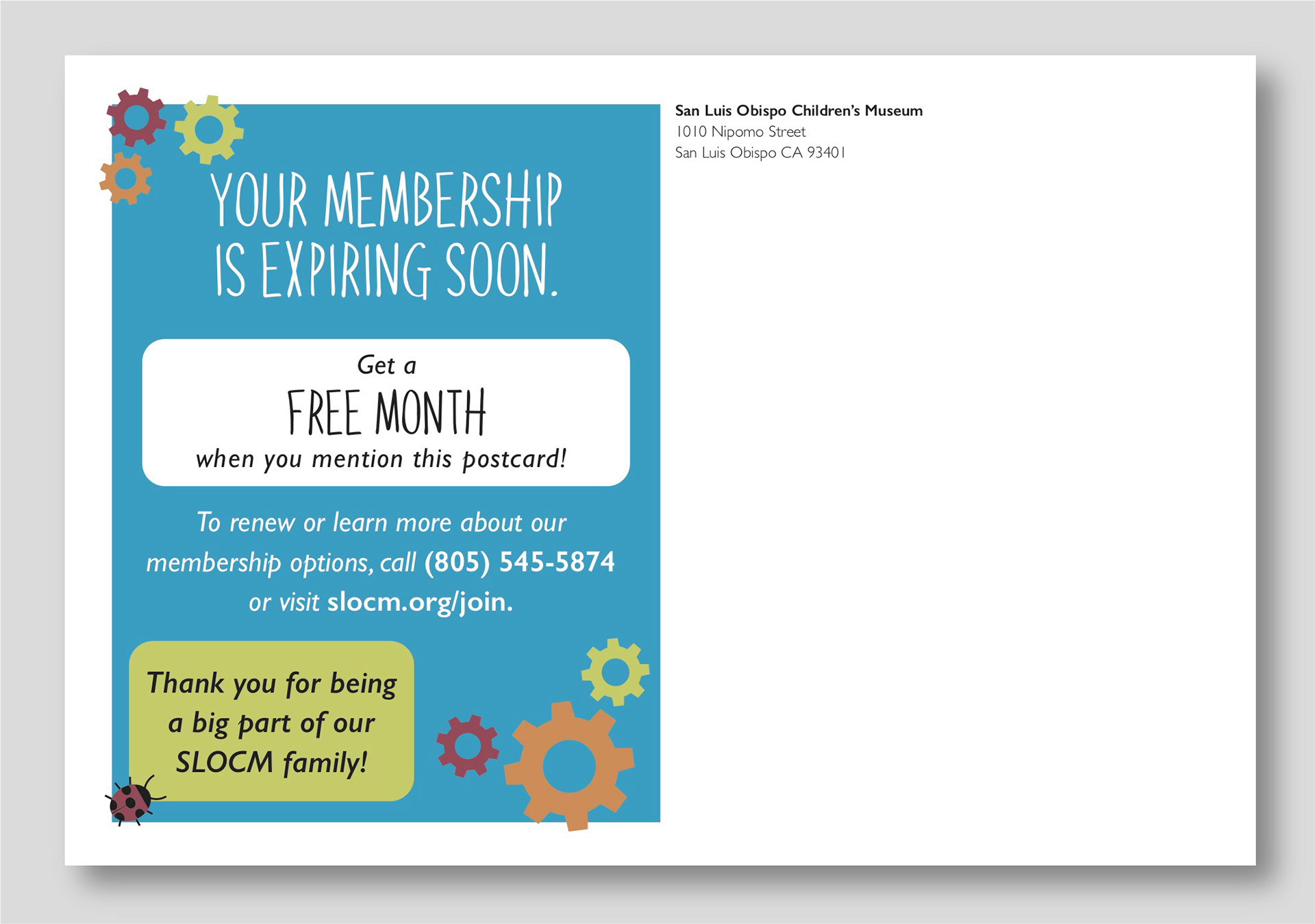 Donation Card
The Children's Museum often sends out donations via mail to local child-centered non-profits. I designed this double-sided card to be inserted into each envelope as donations are sent out.  Each icon represents a different aspect of the museum.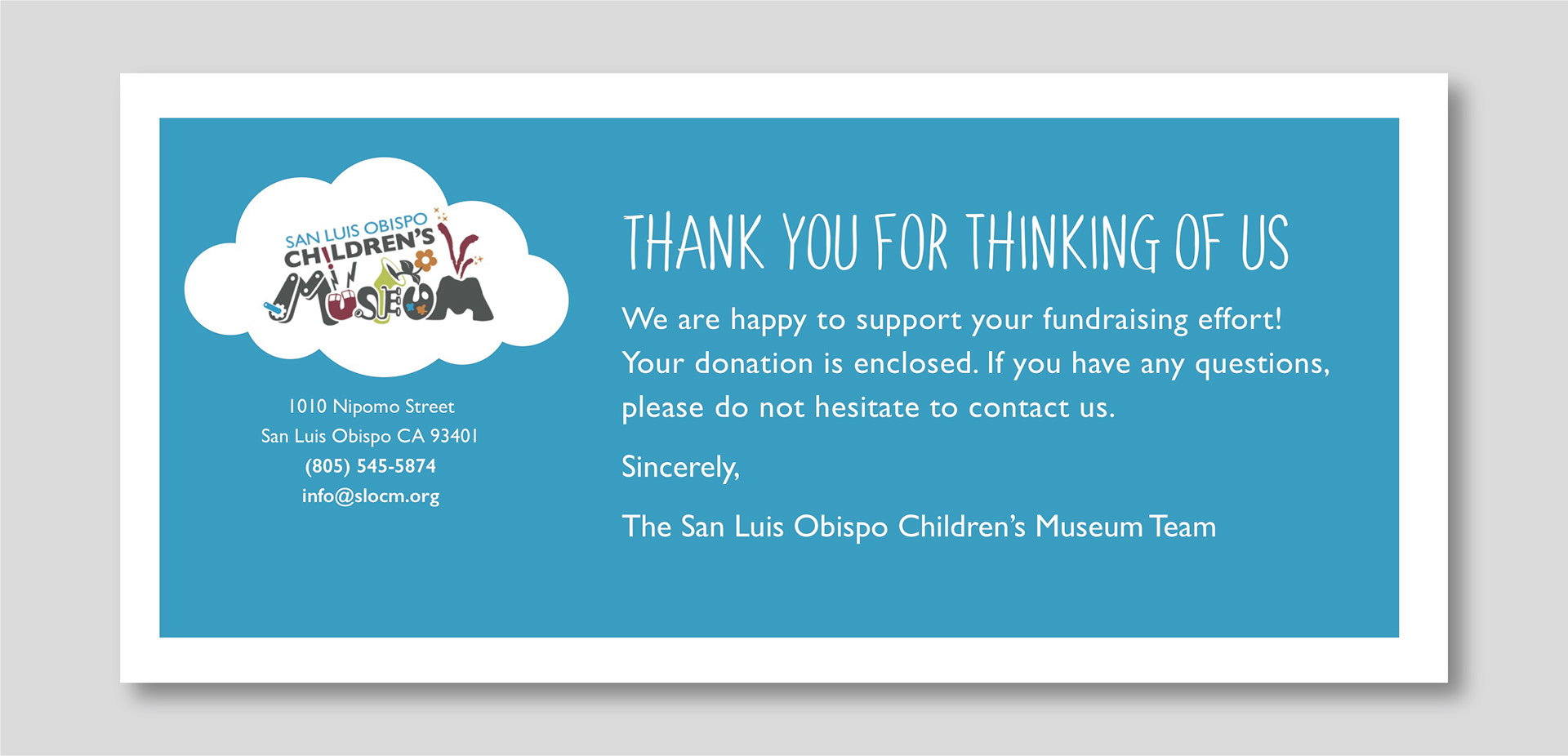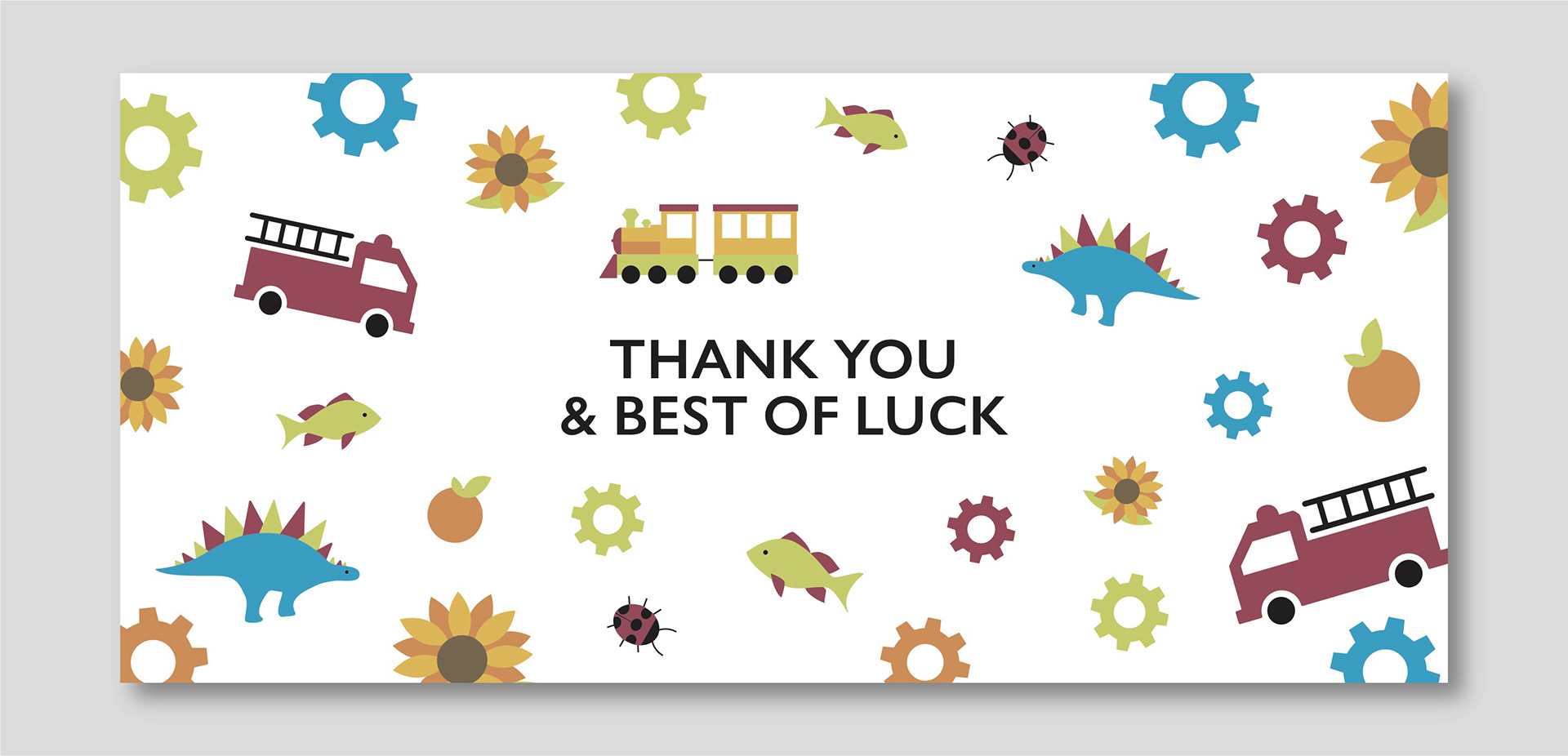 Build!
The theme of Summer 2019 was Build! at the Museum. I created a logo to be used on promotional material for all activities that relate to the theme.


E-flyers
Each month, the SLO Children's Museum sends out e-flyers to advertise upcoming programs and events. I design each email on Mail Chimp, then send it out to the nearly 2,000 subscribers. 
For each month, I designed a header that incorporates some aspect of San Luis Obispo into it. I wanted them to each be unique and kid-friendly while still being simple and visually appealing.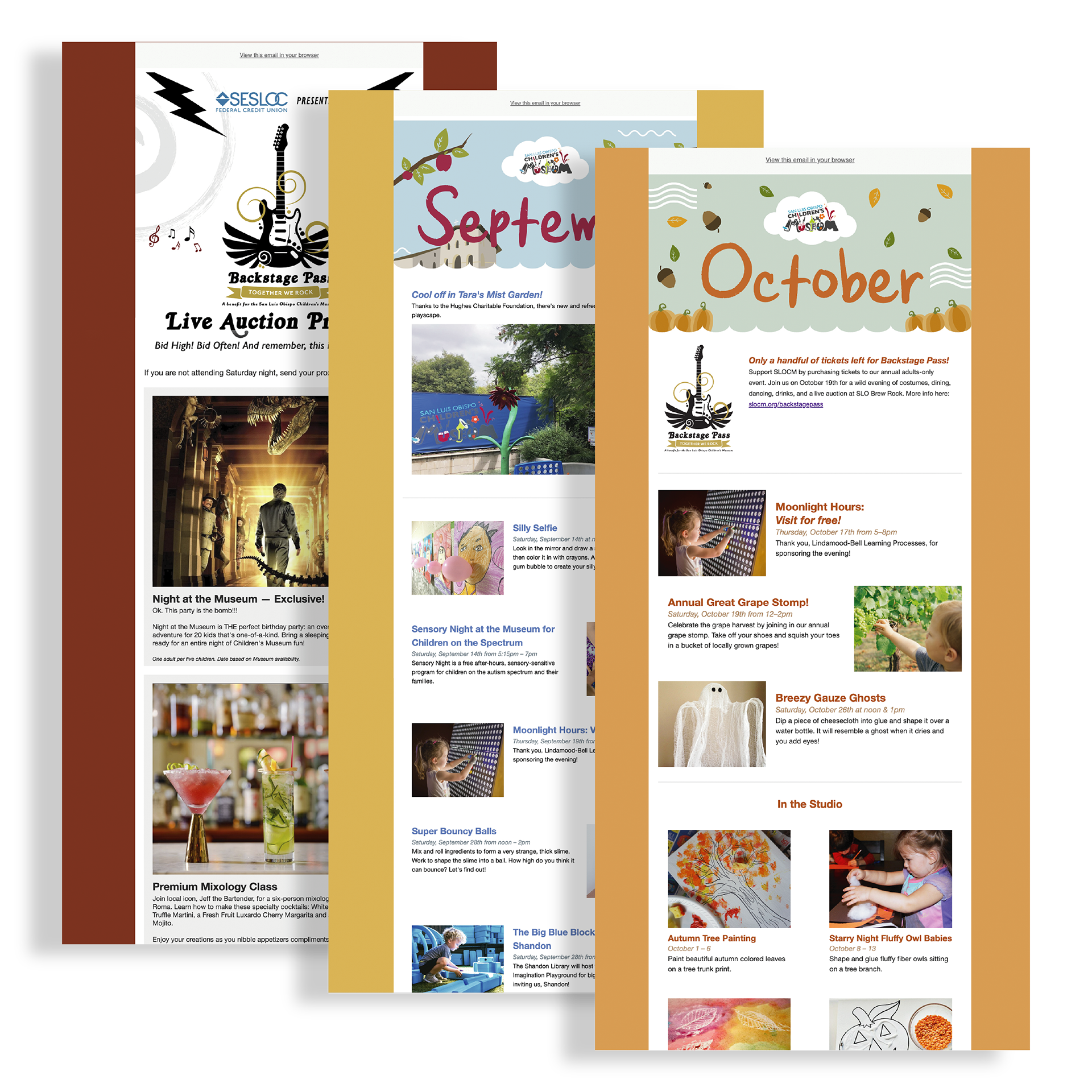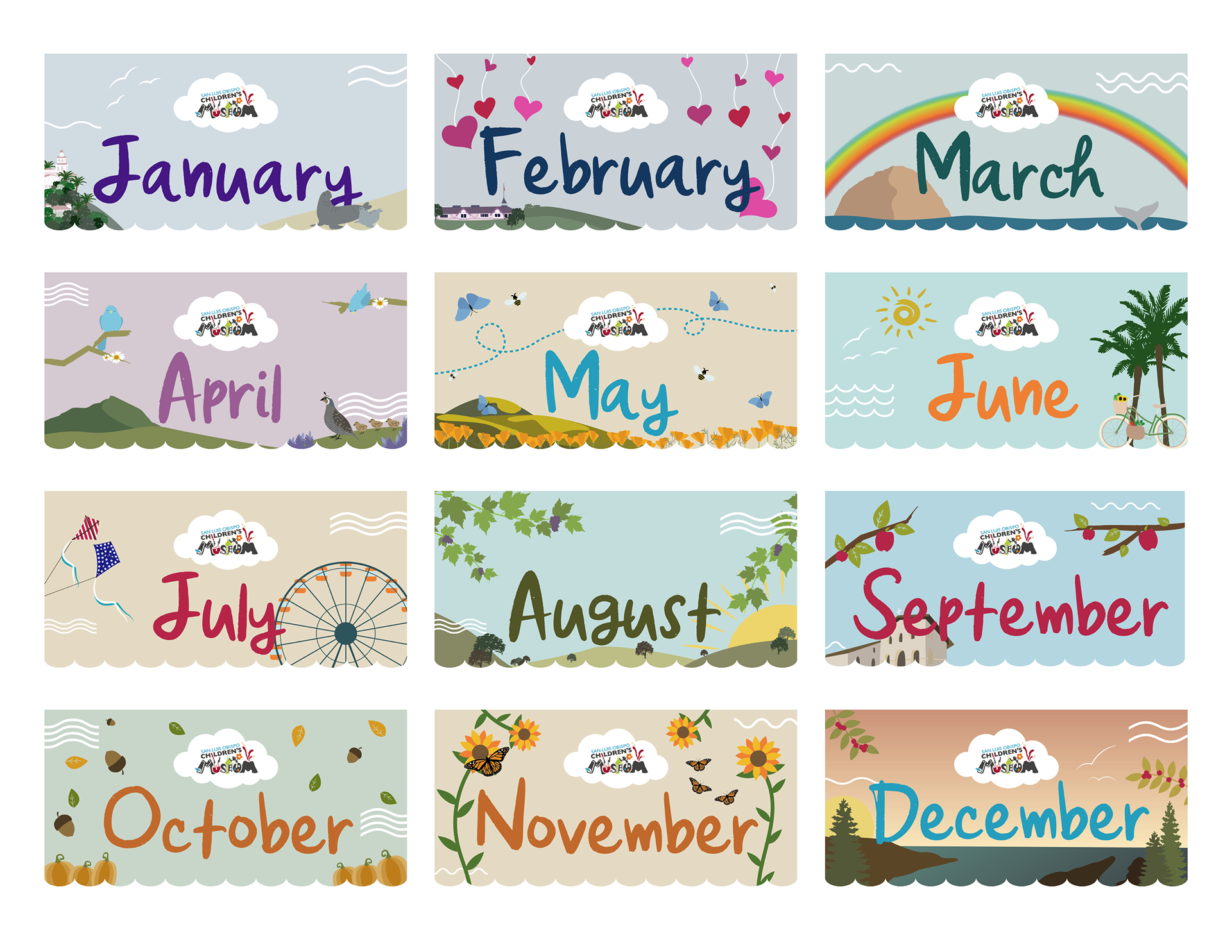 Exhibit Design: Climbing Wall
I created a photo-realistic collage to be a banner above the climbing wall exhibit at the Museum.