Busy Box: At-home Activities
With the chaos surrounding the beginning of the COVID-19 pandemic, we wanted to launch a program to bring the community together. While the Museum remained closed  in response to COVID-19, the Museum team remained very busy!

Being self-quarantined can be very stressful for both parents and children. With many families looking for ways to stay active and engaged during this period, we launched an at-home, drive-thru program called Busy Box, in partnership with SESLOC Federal Credit Union. Children received a small box filled with 25 fun crafts, science projects, and games with instructions to match. We were able to provide Busy Boxes to over 2,000 Central Coast kids.

We came up with this idea and fully brought it to life within a week! Designing all the material, promoting the program, and coordinating all of the activities in less than a week was difficult, but the positive feedback we received from our local families made it all worth it!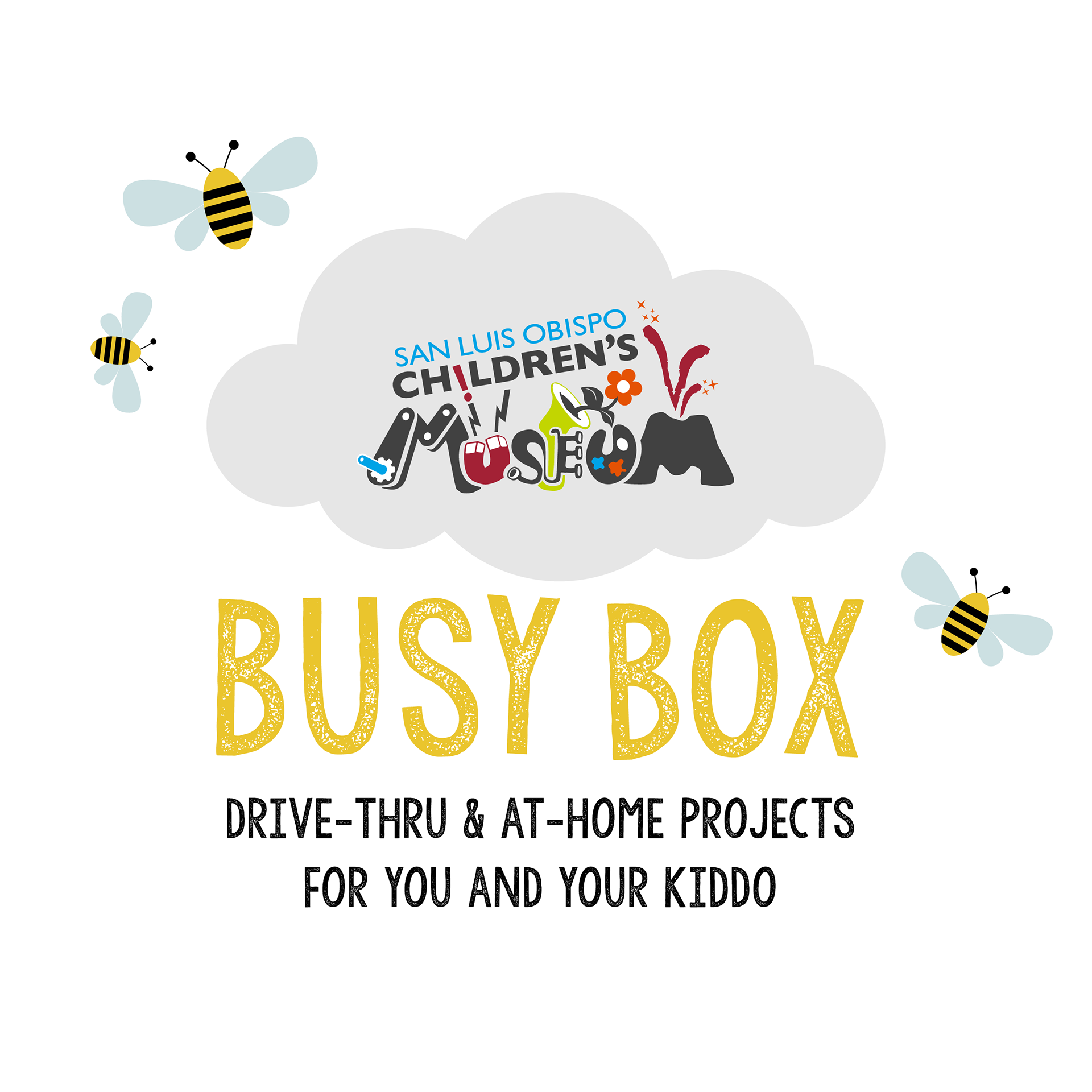 New Exhibit Signage: Dinosaur Dig
Kids love dinosaurs. These large-format signs hang above the Dinosaur Dig exhibit at the Museum, where children can place their feet in life-size footprints, dig for fossils, and make crayon rubbings of different dinosaur skeletons.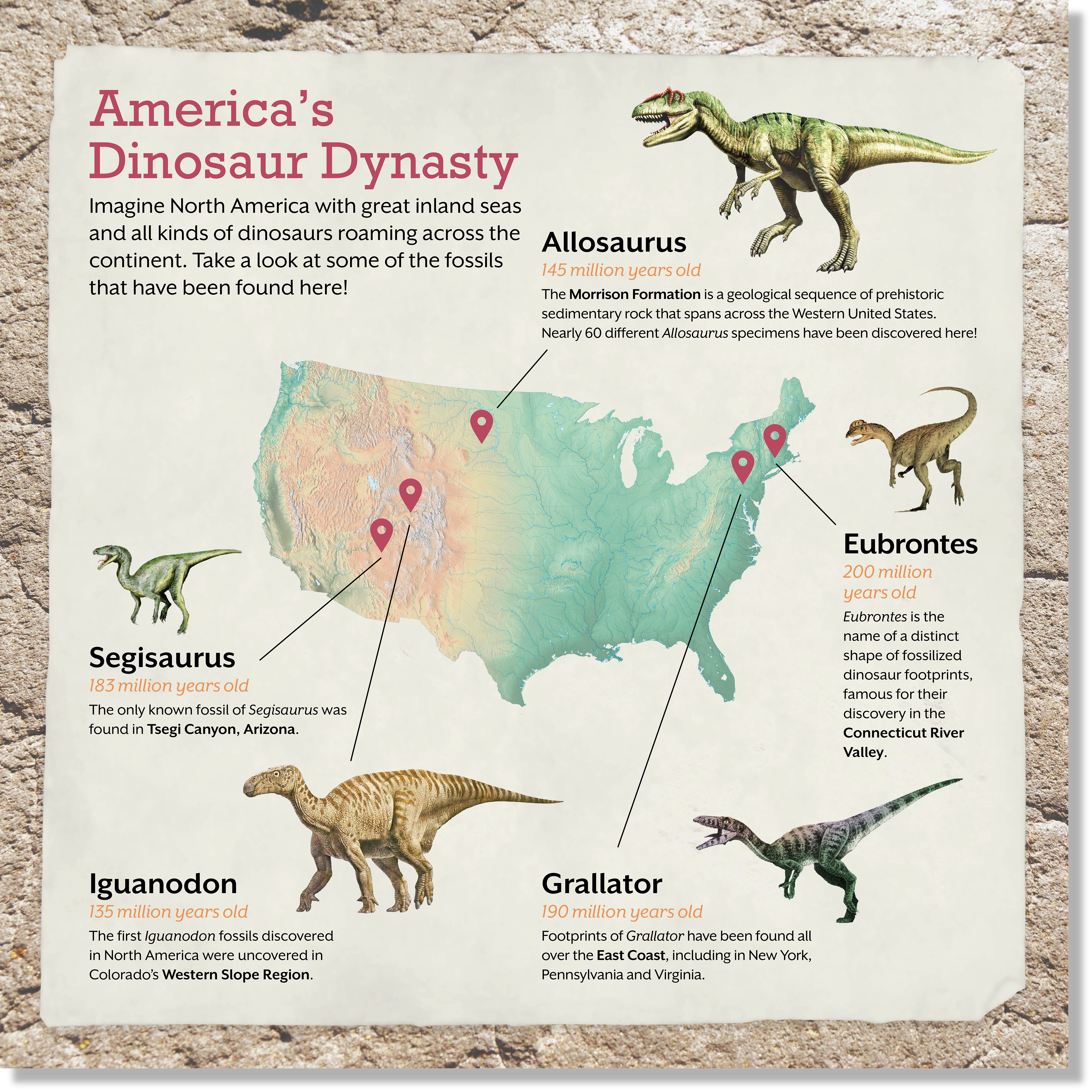 Exhibit Design: RFID Microscope
The first exhibit you see when you walk into the Museum is an interactive "microscope" featuring specimens with RFID chips that, when placed on a sensor, display a short video with facts and magnified images.

The Search for Santa's Mouse:
Social-distanced programming for Downtown San Luis Obispo
SLOCM partnered with
Downtown SLO
 to bring the community a safe 2020 holiday celebration activity for local kids. I created a free activity book containing the Story of Santa's Mouse, winter activities, information about holidays around the world, and the Search for Santa's Mouse: eight clues accompanied by puzzles led children through downtown, with the chance to win a prize at the end!
Printed activity booklets were available at various locations around SLO, as well as available for download online. Thousands of local families visited
slocm.org/santasmouse
 throughout the duration of the program, with hundreds of entries.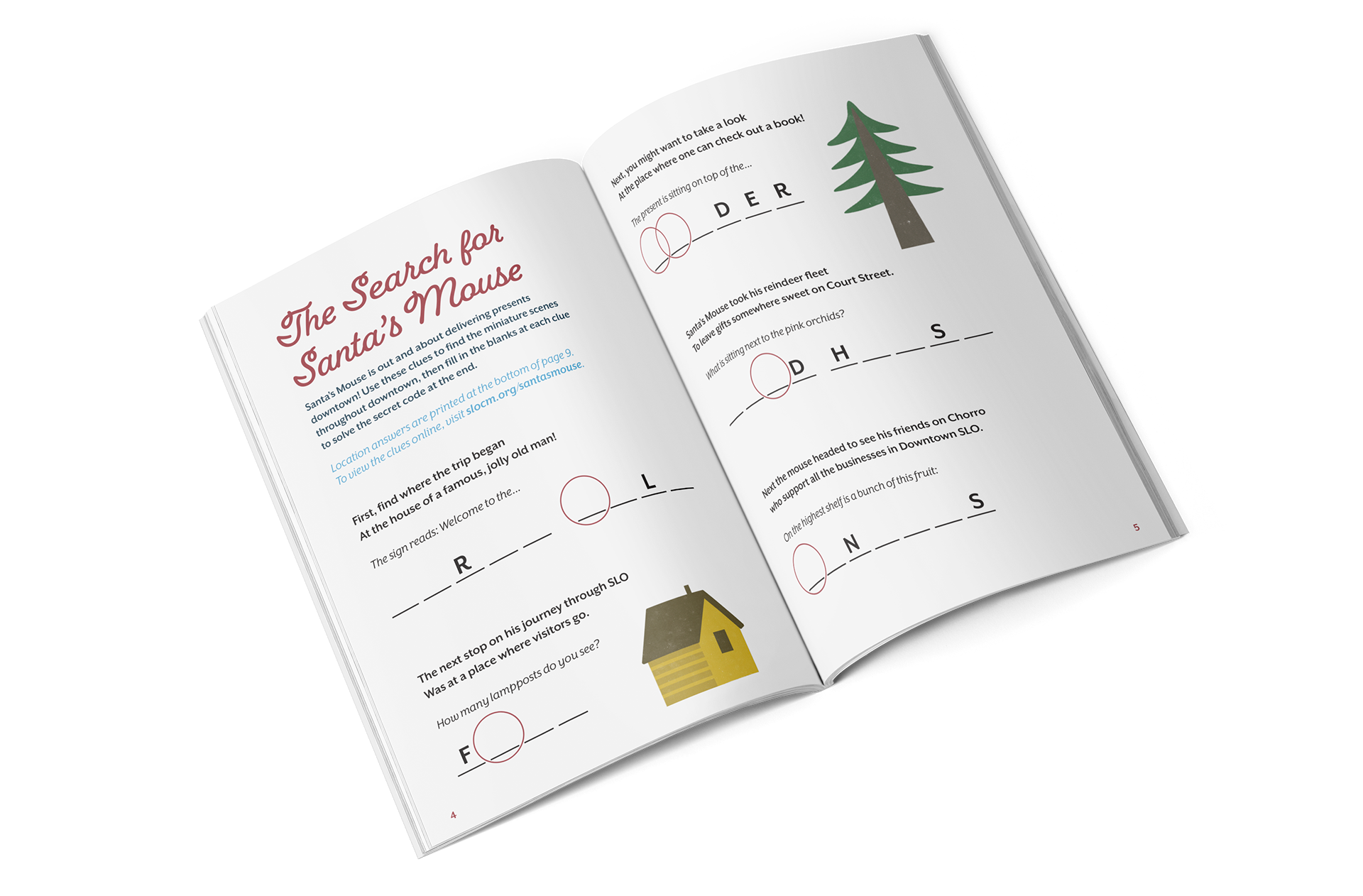 Reopening Collateral
Although the Museum is currently closed due to COVID-19, I have signage and resources prepared for reopening. It's important to emphasize that all guests need to wear masks and practice social distancing, as well as inform visitors of safety changes to the Museum.