This year, four friends and I competed in the
CSU + Adobe Creative Jam
, where our challenge was to create a user interface for an application in Adobe XD that would help student needs, focusing on food insecurity, homelessness, and mental illness. We became finalists with our app,
Well/being
, that provides students a relaxing and interactive tool that they can use to essentially be their health assistant and picker upper. The well/being brand is all about prioritizing "
Wellness over being anything else
"
.
We had two hours to design the first draft of the app, which was chosen out of the 16 teams competing with Cal Poly to move on to the finals. After chosen, we were given 17 hours to update our design and present again. We wanted this app to be completely unique so we designed everything from scratch!
Team Members: Ashley Chen, Diane Hahn, Dominique Lau, Steven Nguyen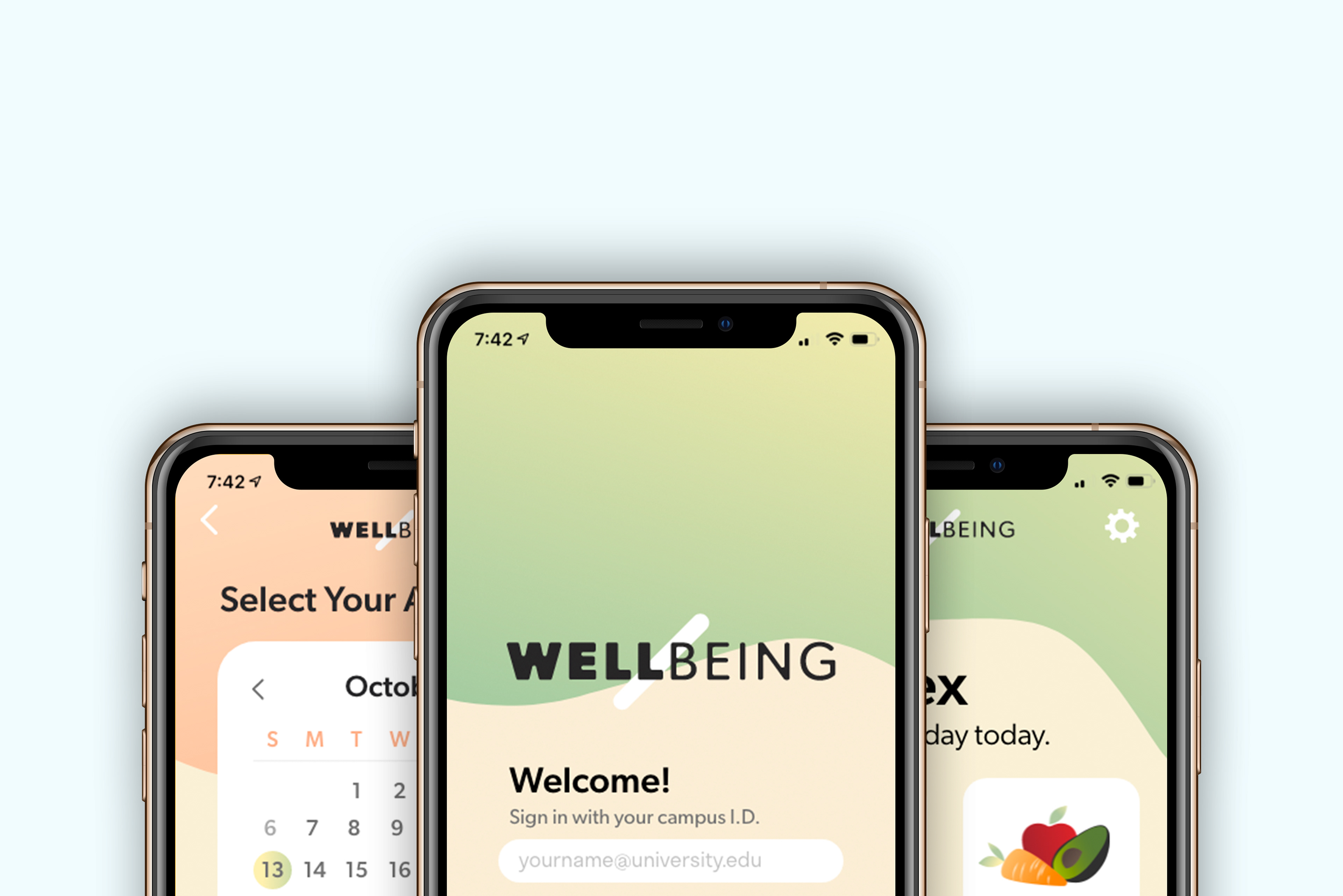 Branding
We wanted to make the user interface as approachable and calming as possible so we opted for soothing colors and round organic shapes. The initial sign-in screen has subtle animations that are welcoming and soft.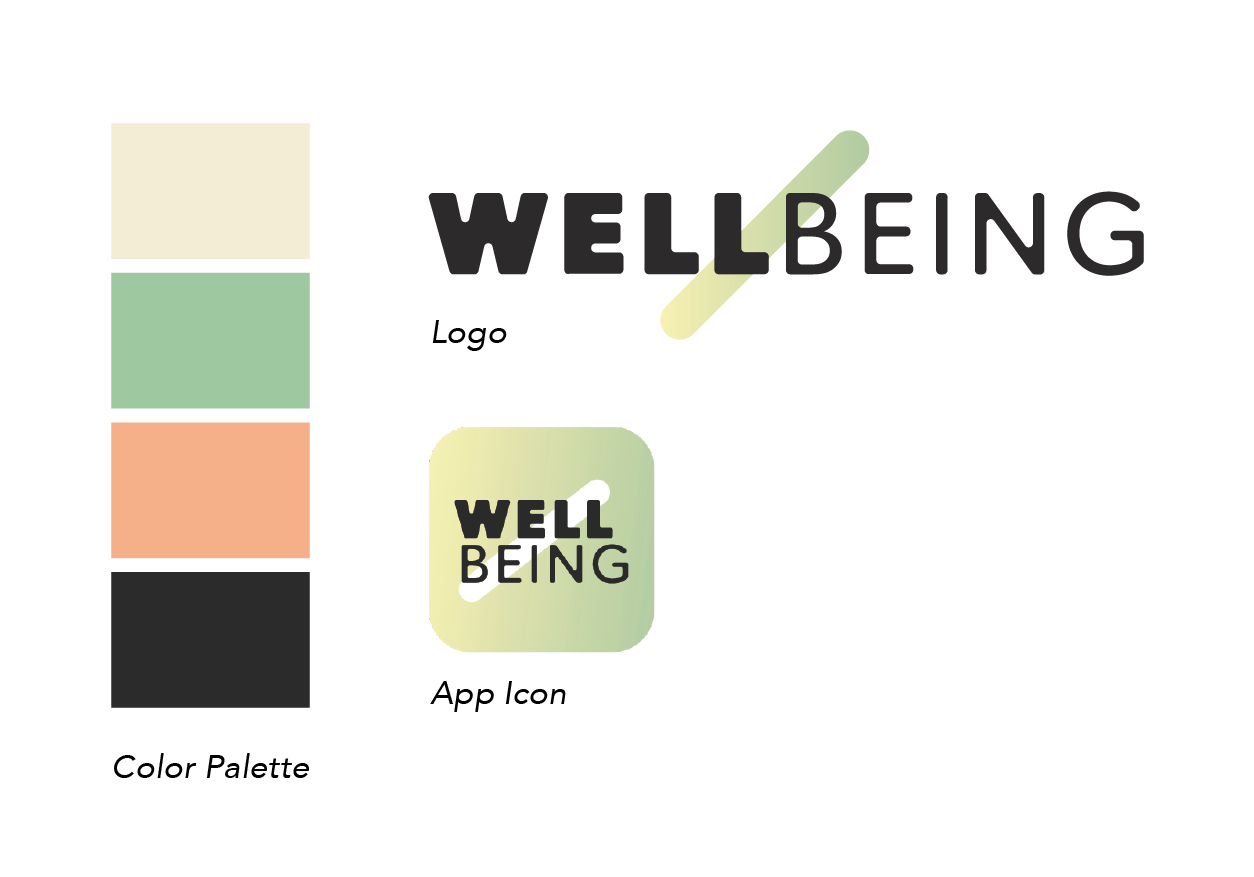 Wireframes
We started off our app design with a wireframe we created collaboratively in Figma. With this, we knew that we were all on the same page and had a plan for how our app would be laid out.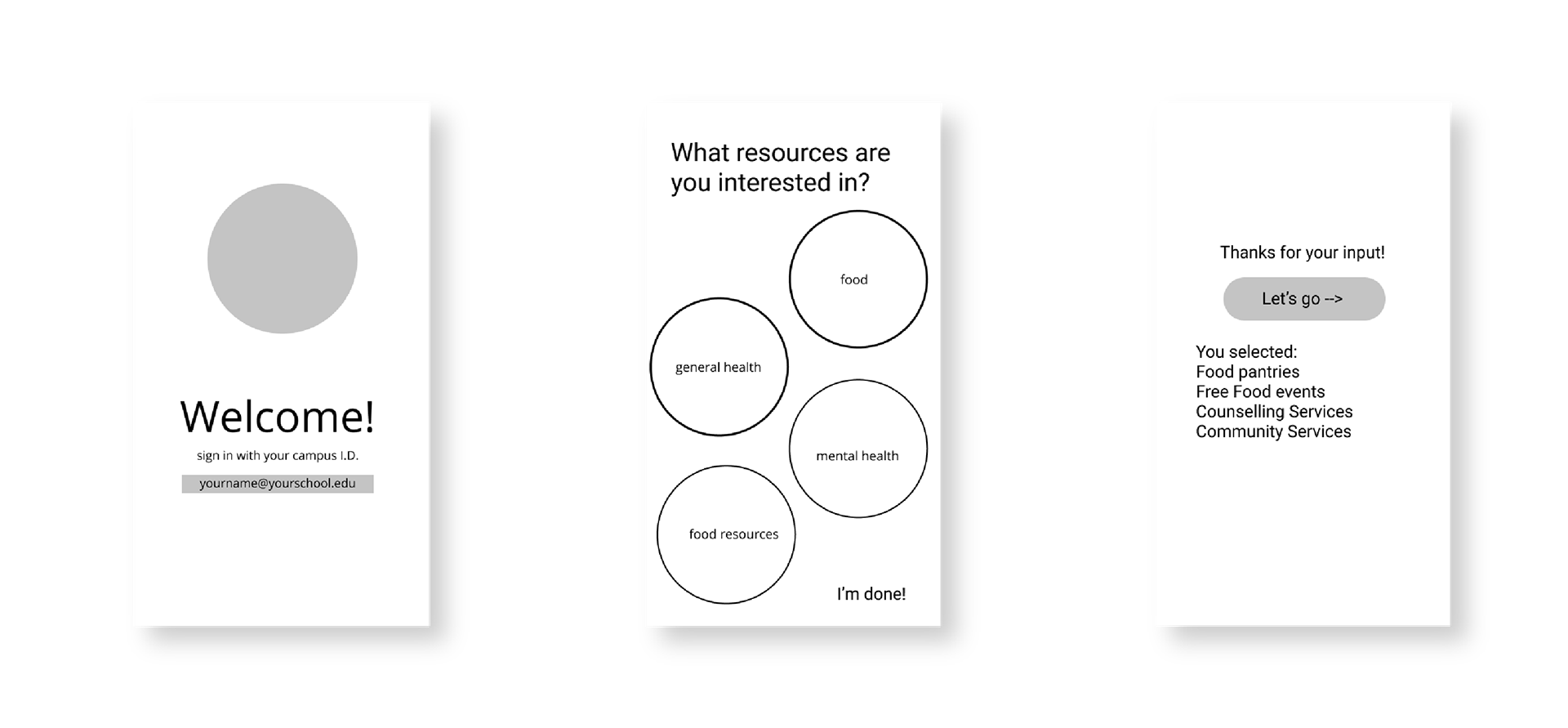 User Interface Walk-through
Here is a walk-through of the application from start to finish. The user (Alex) signs in with their secure campus ID, chooses their interests, then books an appointment with therapy dogs for the following day.
Sign-in
The app is meant to be student-centered, so it requires a secure log in with a .edu email. As the user signs in, there is an agreement to disclose information to adhere to ethical considerations.
Interests
The next step prompts the user to select their interests, customizing their feed. It starts with four general categories, then stems into some more specific ones. The user can continue with their selections or go back to select more from different categories. 
Before finishing, the app makes sure that the user is happy with their selections!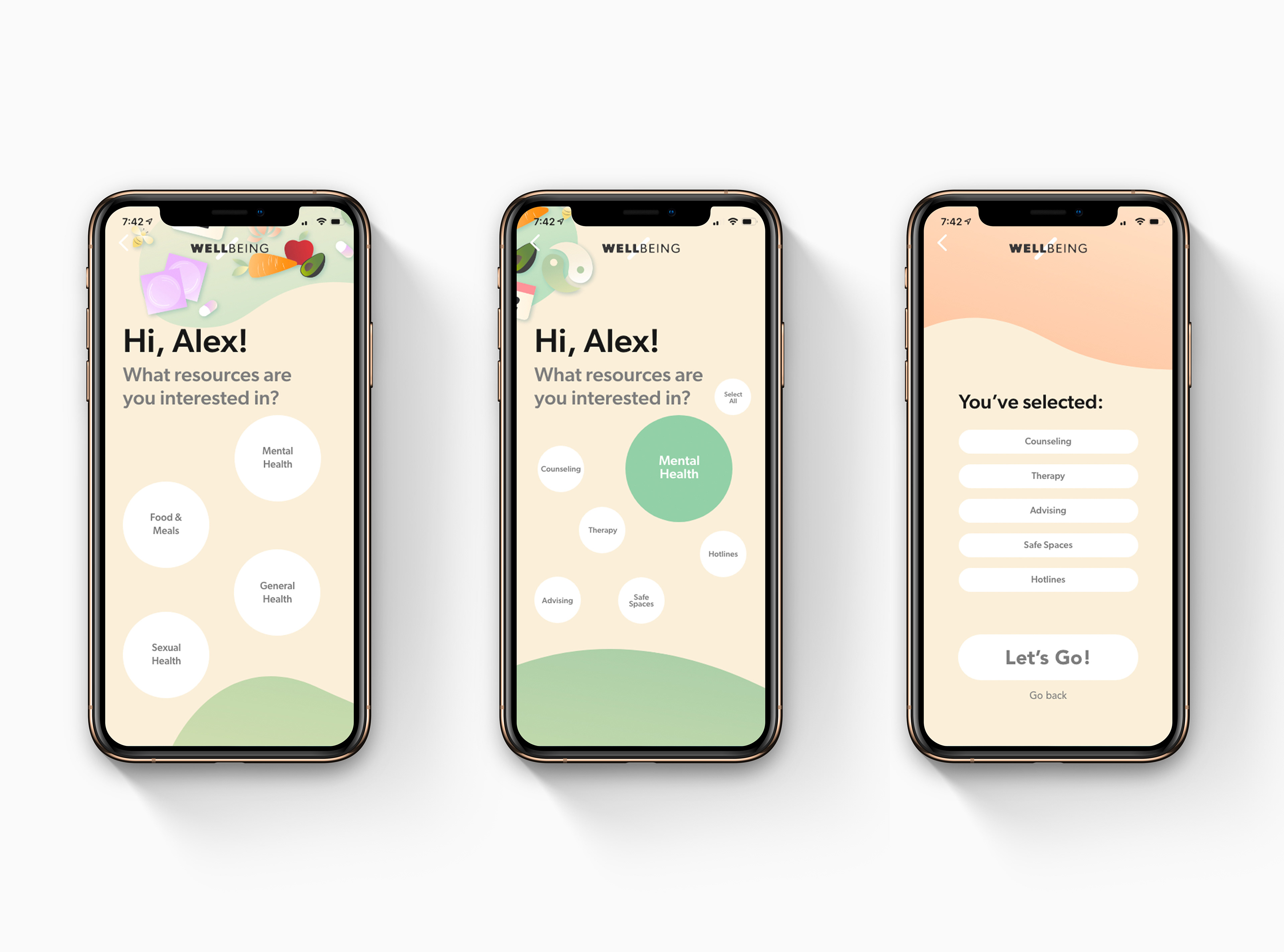 Main Menu
Once the interests are chosen, this main menu becomes the main navigation screen. This screen also features quick resources such as hotlines, campus police contact, escort services, and an emergency button, in case of a crisis situation.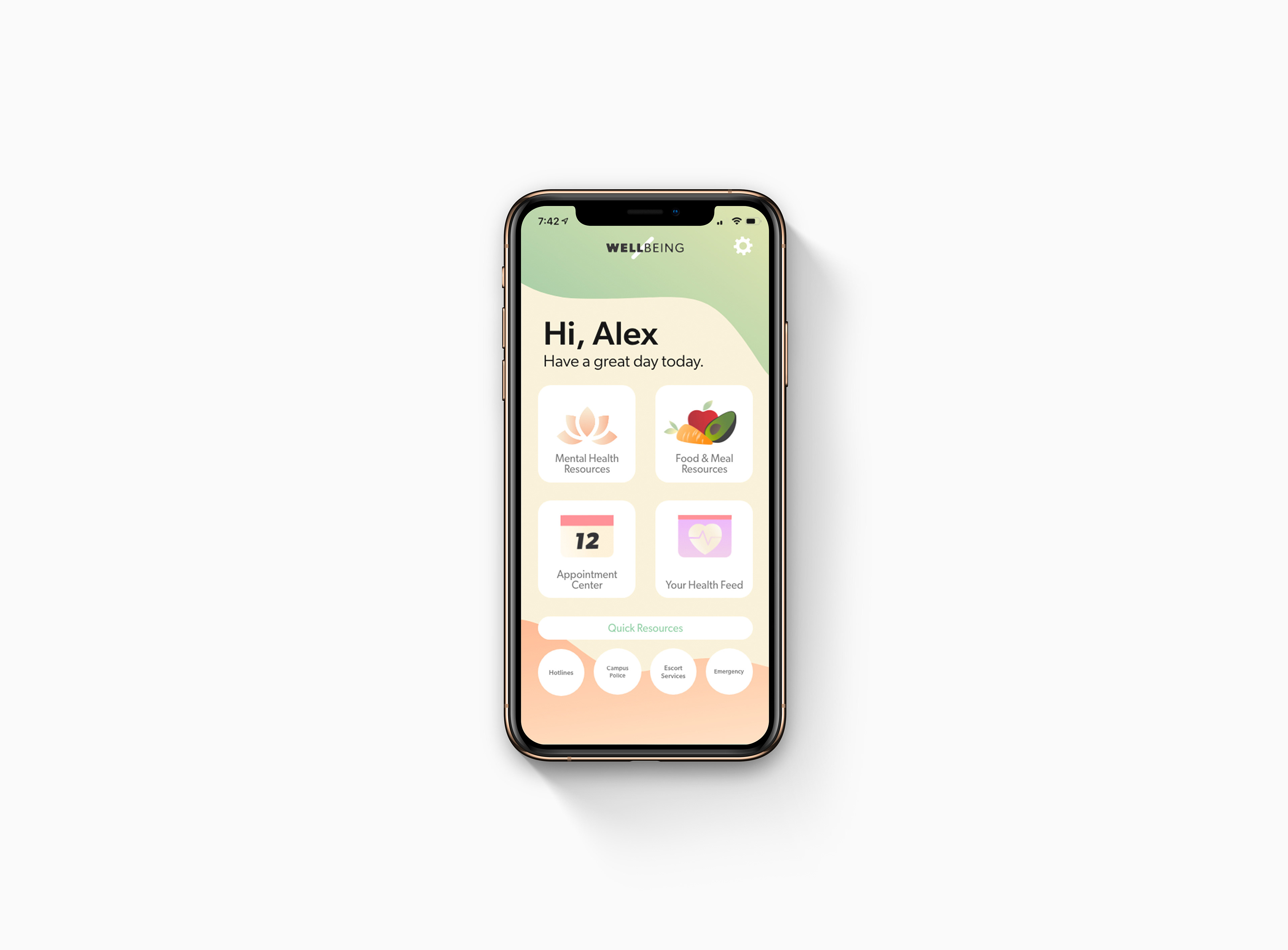 Mental Health Resources
Mental health resources features some articles and other helpful information based on the interests that the user selected. This is similar to how the food, sexual health, and general health resources would function.
Appointments
The user simply drags to select the dates that work the best for them, then selects the best date and time. This date and time must also be confirmed.  In the Appointment Center, the user can view and manage appointments.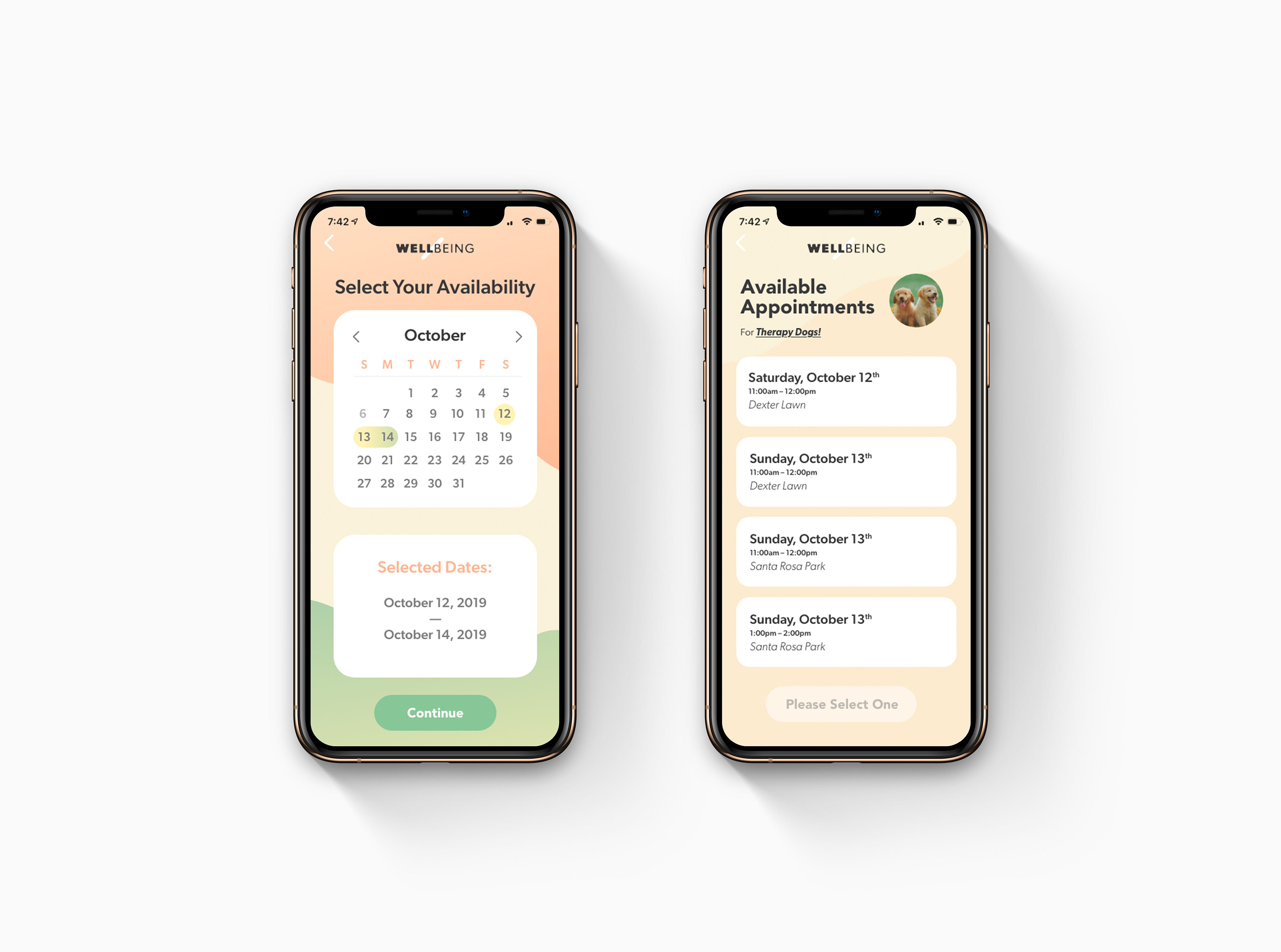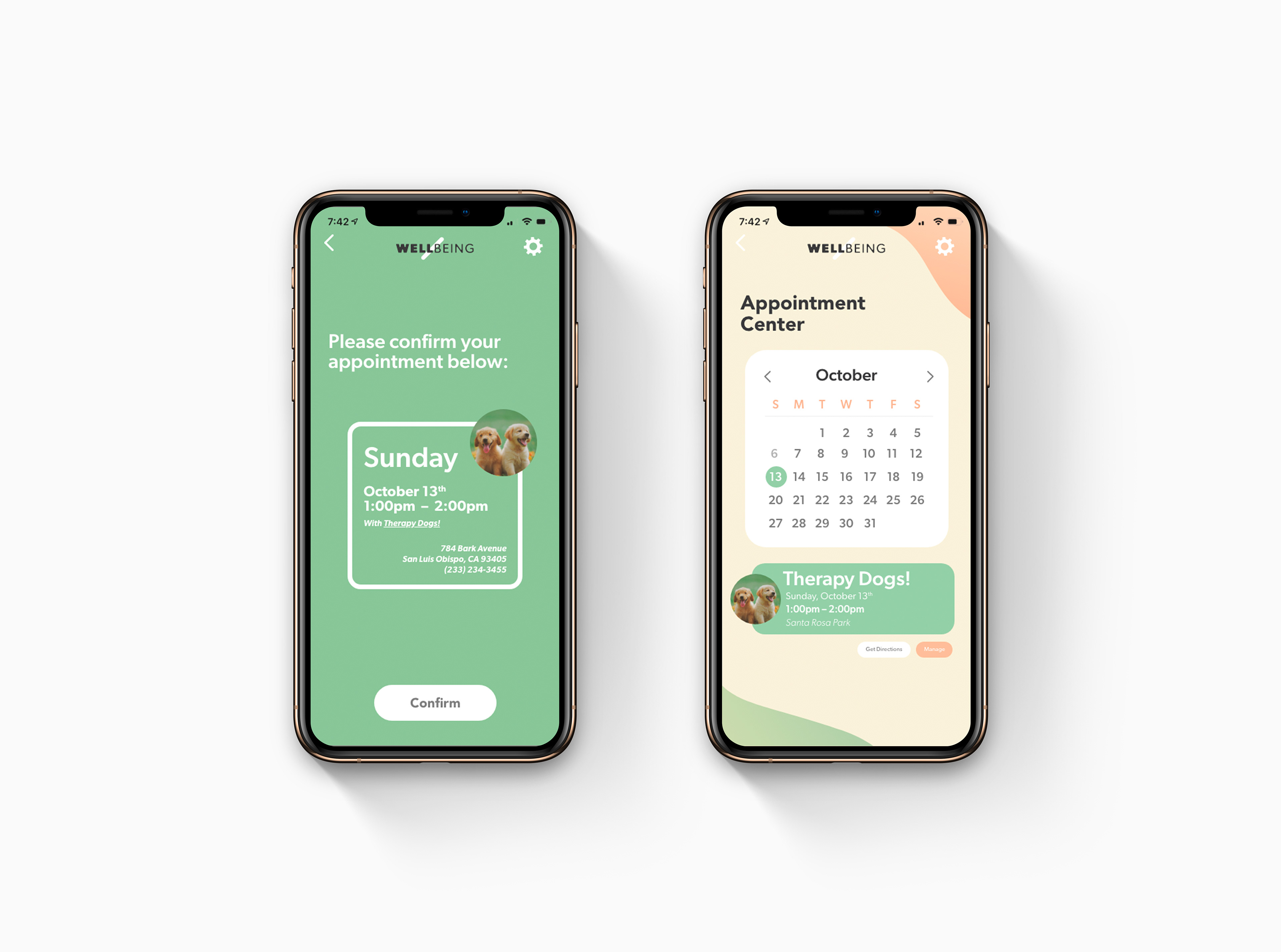 Overall, this competition was really fun and our team worked really well together! We are all proud of the interface that we presented, and we gained some great experience working with a group under a time constraint.