As the Visual Marketer for the Cal Poly University Store, I created all of the print and digital advertising material, as well as marketed products and programs.
Social Media Accounts
I managed the Instagram, Twitter, and Facebook accounts for the University Store from November 2017 to January 2019.  Find my work for those sites @calpolystores.
Apple Tech Center In-Store Advertising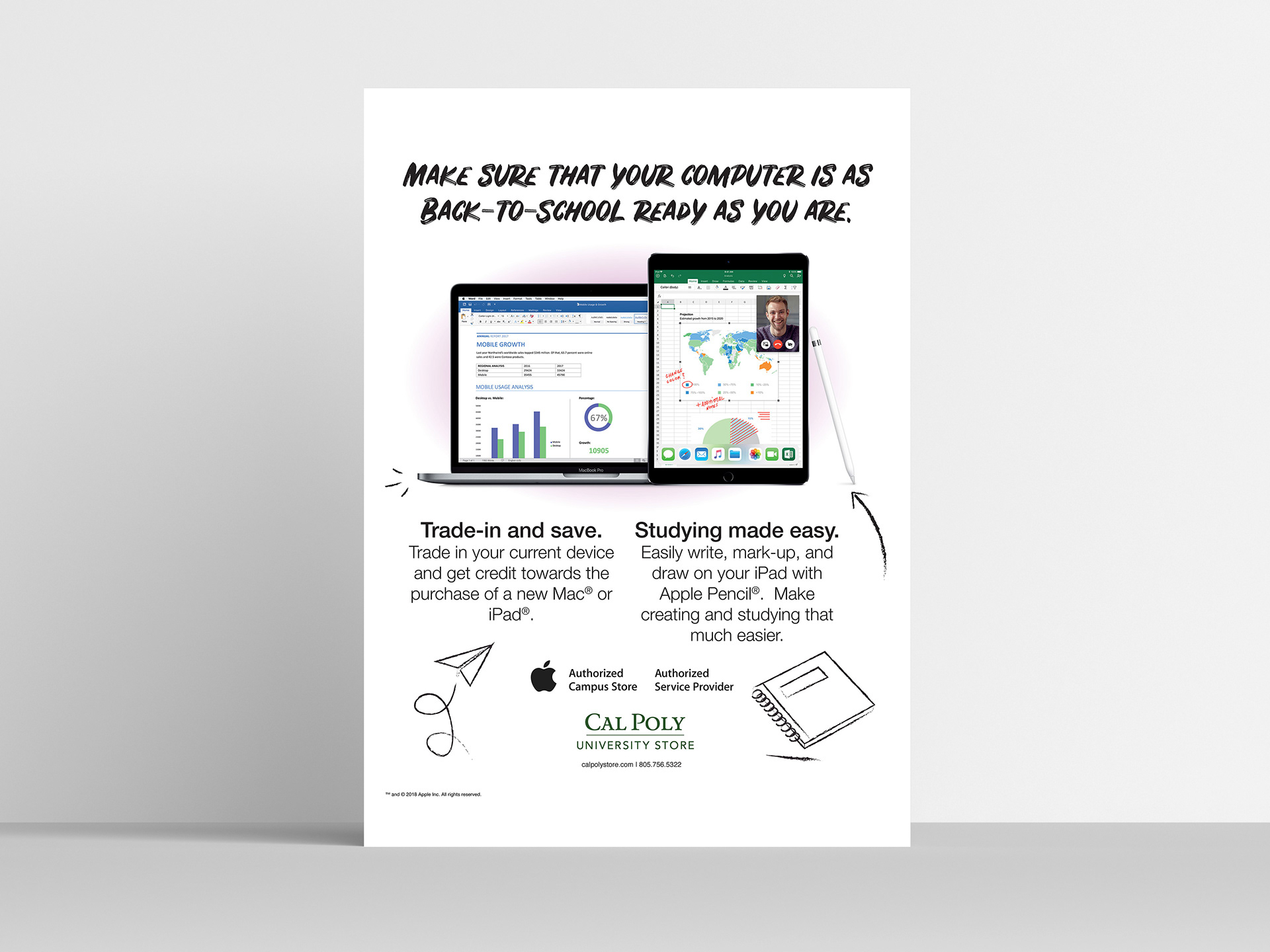 Mustang News Full Page Advertisement