Every year, the San Luis Obispo Children's Museum puts on its annual benefit to raise money for the Museum's many exciting exhibits, programs, activities and events. This year's event was rock n' roll themed, titled "Backstage Pass: Together We Rock!". I loved being apart of the process of developing the logo, brand, and collateral, as well as being involved in the event planning and fundraising process.
Logo & Brand
I went through a couple of sketches before creating the logo, and then waited for the Board of Directors to give me feedback. After a couple of versions, this is the final logo: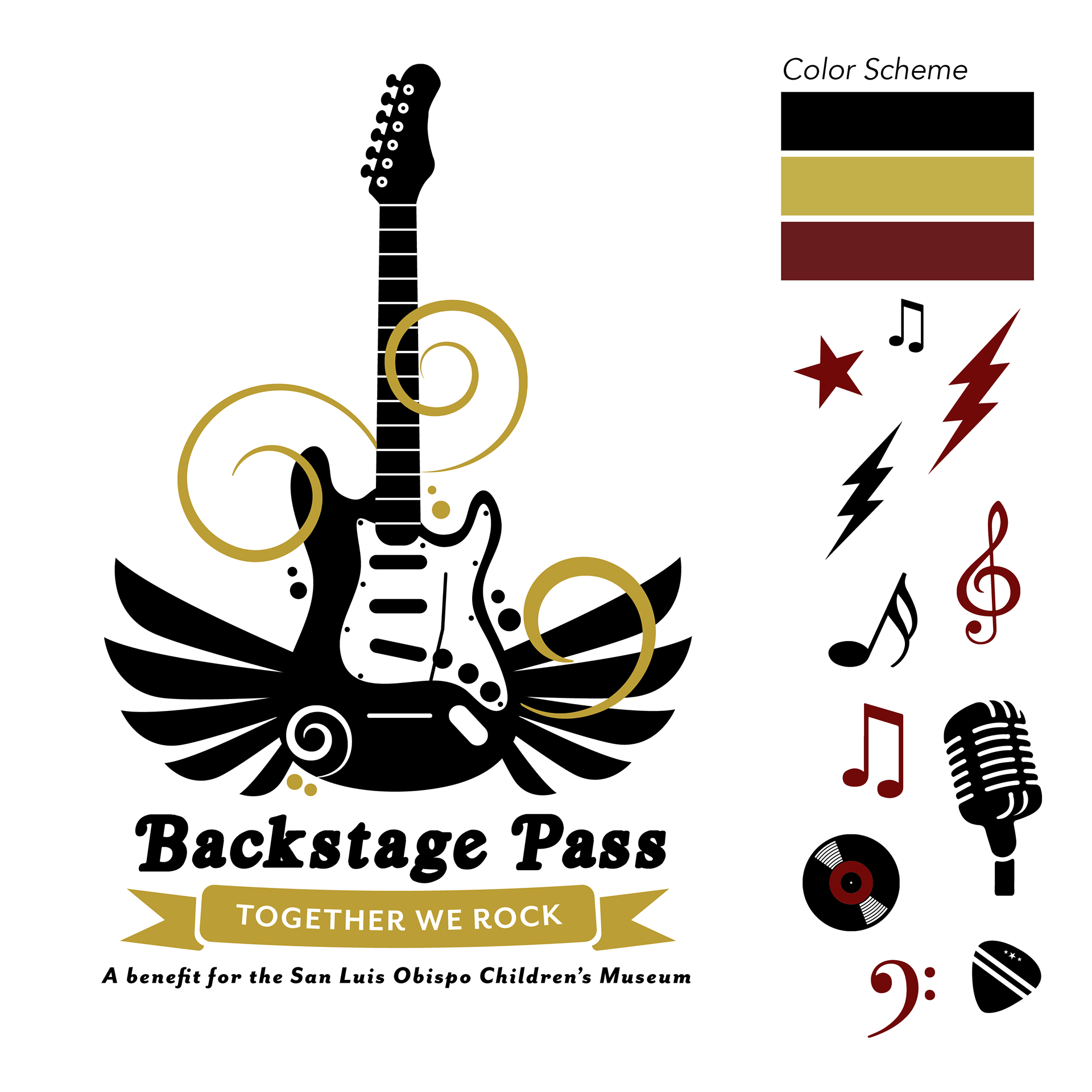 I also created some design elements that fit the theme and color scheme so that we would have consistency in the materials.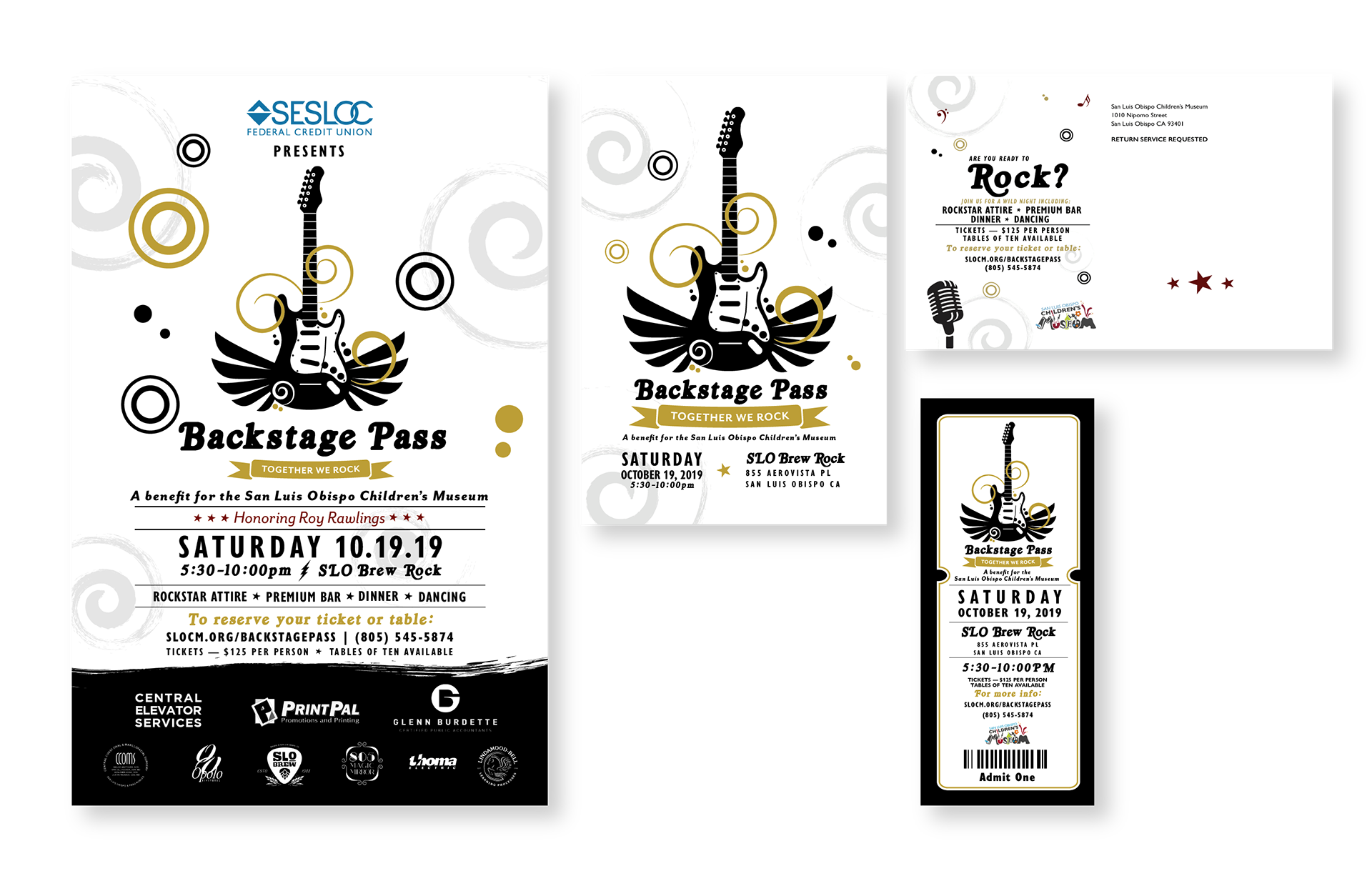 I created all the promotional material to promote the event. Posters were pinned on bulletin boards throughout San Luis Obispo to promote the event. I also created postcards that were sent out to over 800 people to promote the event. Postcards that were given to Board members and sponsors were lightly sprayed with gold glitter to give them a more luxurious touch.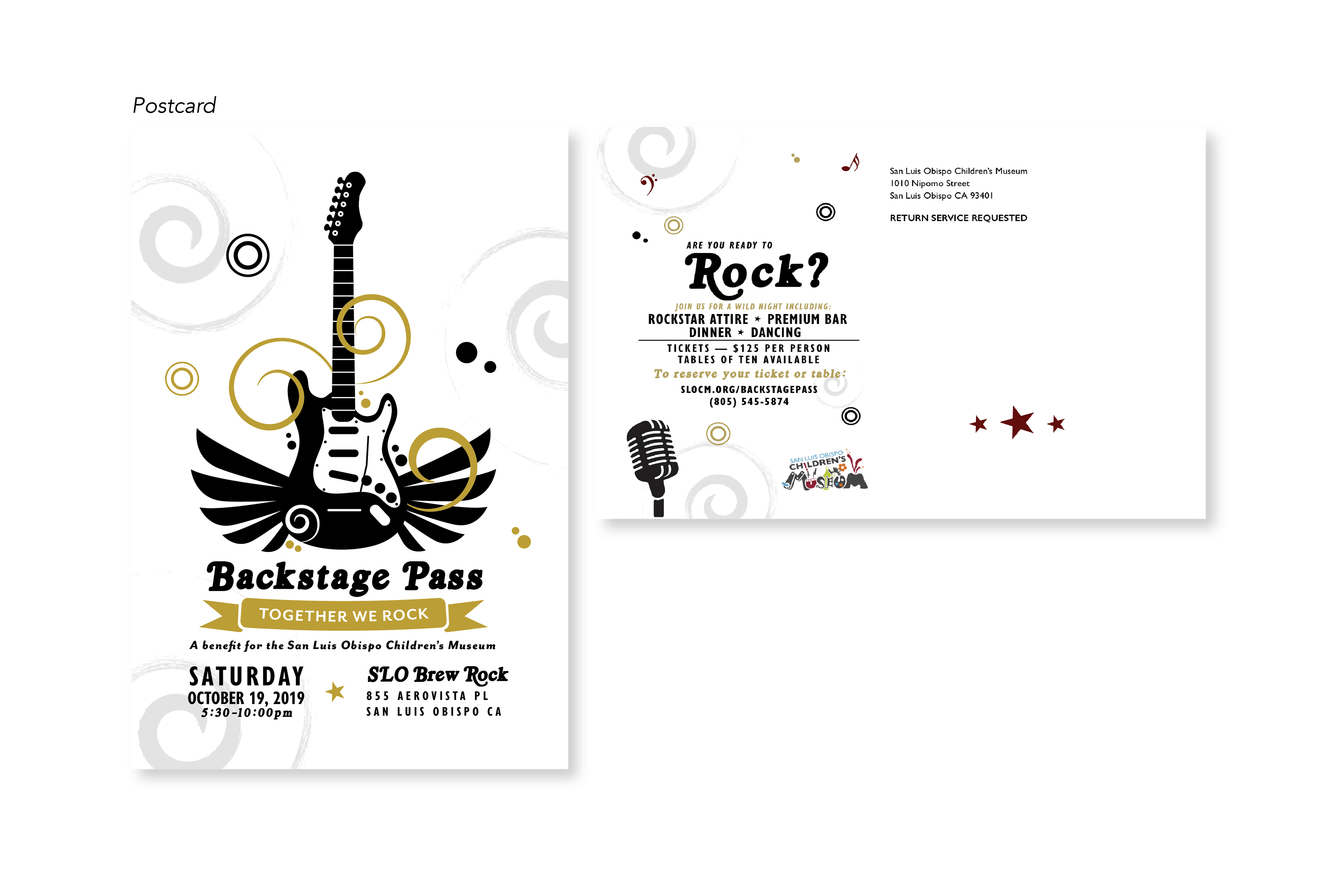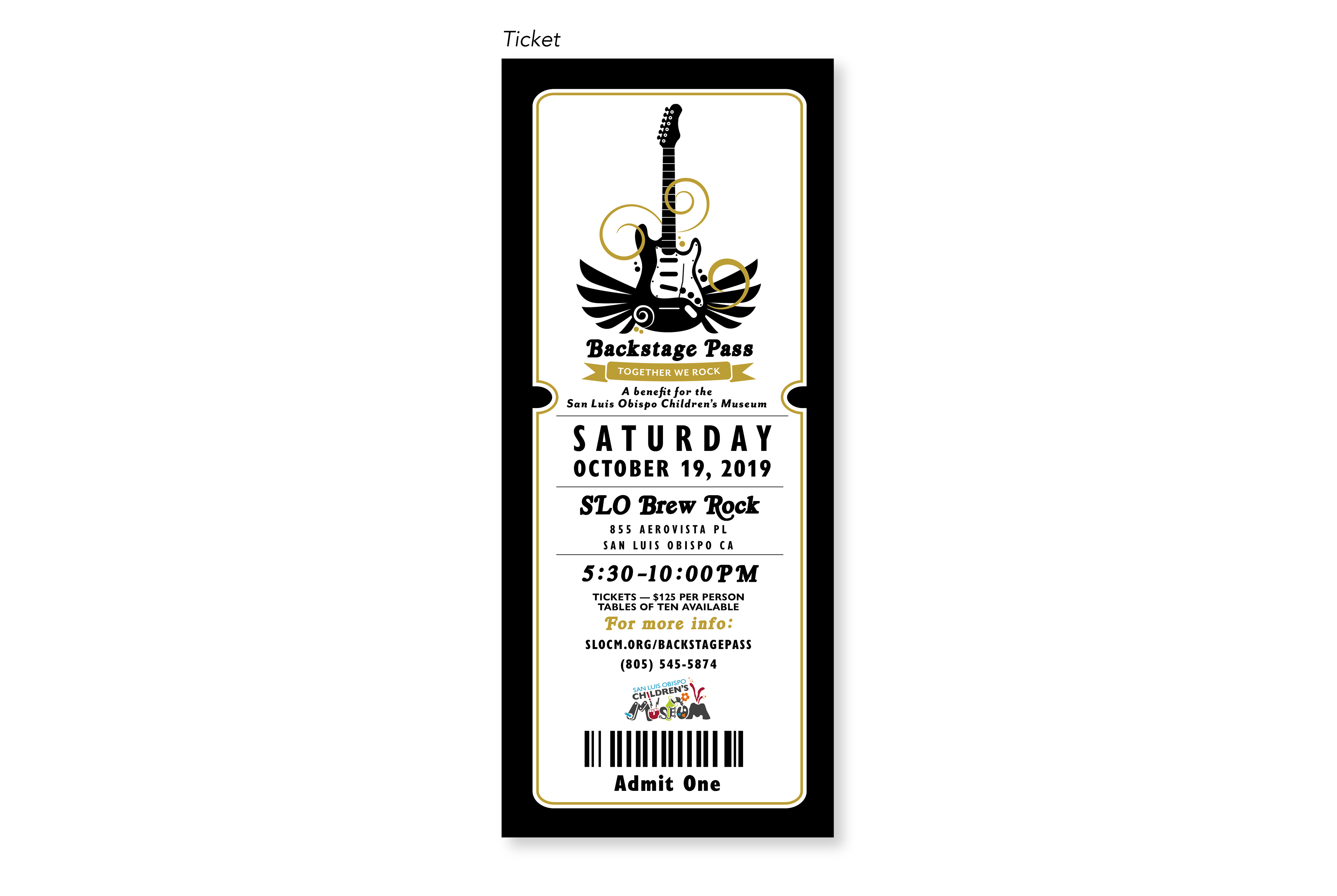 Event Materials
I also made the printed materials that were needed at the event. I designed and printed the event program, which was fit snugly inside a jewel CD case (to go with the theme of the event). Designing for this unusual size was difficult, as the program could only be so many pages thick before the case was no longer able to close. The final product came out really unique and unlike anything I've designed for before!
We also wanted to give guests a way to read the live auction items before the it began, so I made a printed piece with all the available items and bundles, in the order that they would be auctioned off.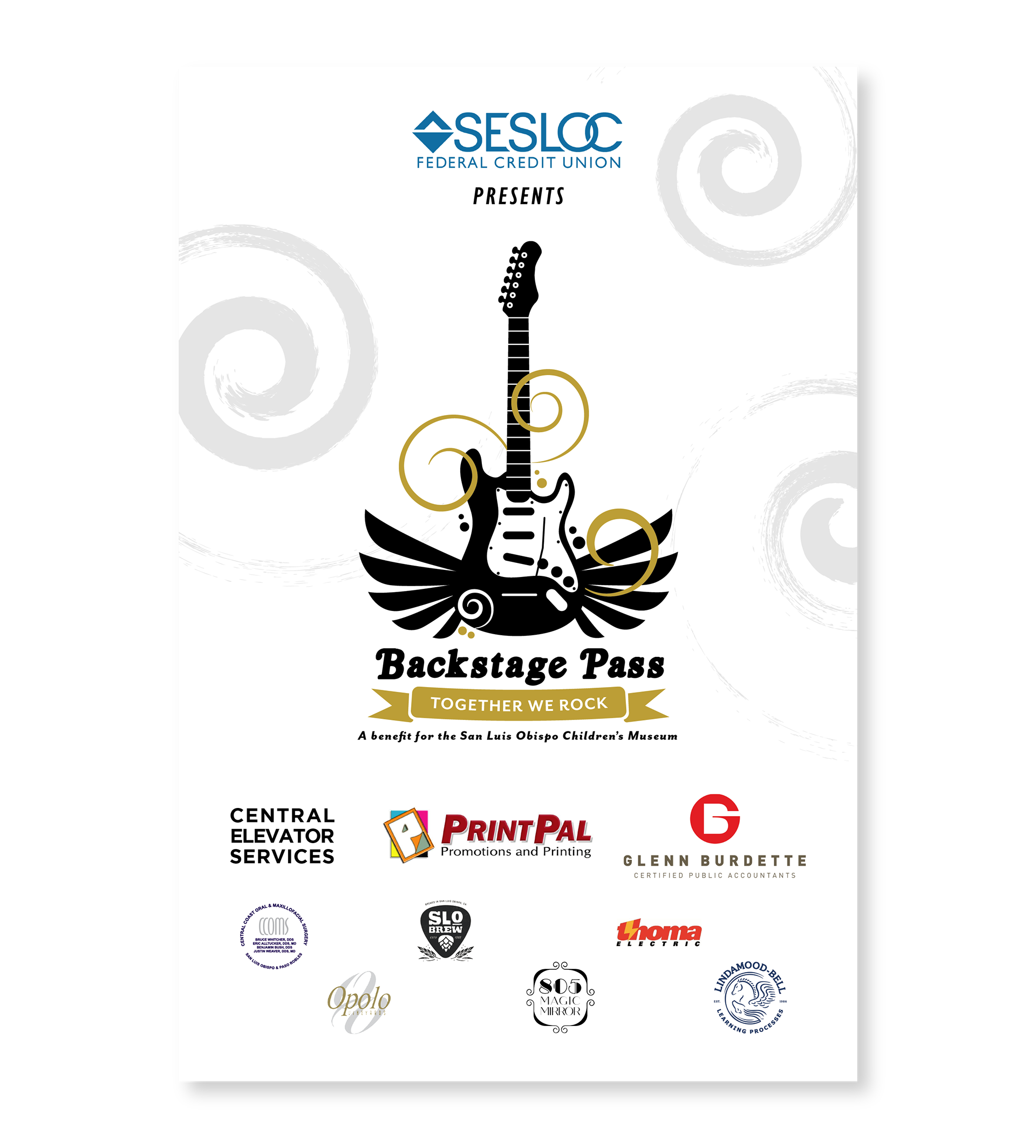 Overall, I loved being apart of this event, and it was a huge success for the Children's Museum, raising tens of thousands of dollars!